CONNEX Energy Meet Up is a regular thought exchange platform surrounding smart and renewable energy topics by hosting experts and practitioners from all over Indonesia.
A series of ideation bootcamps that are designed to provide engineers, developers, designers, energy professionals and entrepreneurs who are passionate about clean energy to learn how to build their own smart and clean energy start-ups!
SMART ENERGY
INCUBATION AND
ACCELERATION
PROGRAM
New Energy Nexus (NEX) Indonesia Smart Energy Incubation Program
provides hands-on business advisory and support services to outstanding startup teams focusing on innovative, smart and clean energy ventures.
The program will help smart energy entrepreneurs in Indonesia to,
among others, execute their go-to-market strategy, provide access to
local and international networks, and connect with potential investors
and strategic business partners.
Apply Now
Hands-on workshops and training programs customized to each business model.
Professional advice on product and market validation, business model, launch strategy & fund raising.
Prototype development support.
Potential funding through our network of investors and partners.
Potential opportunities to do pilot projects with potential customers and stakeholders.
Community feedback and access to a network of mentors and experts.
Communication and advertising campaigns through our own channels and a network of supporting partners.
Dynamic and committed entrepreneurs and teams focusing on innovative, smart and clean energy ventures and solutions with:
Strong domain expertise
Technical expertise for Fast Product Iterations
Deep understanding of the local market
Strong desire to build a scalable and impactful business.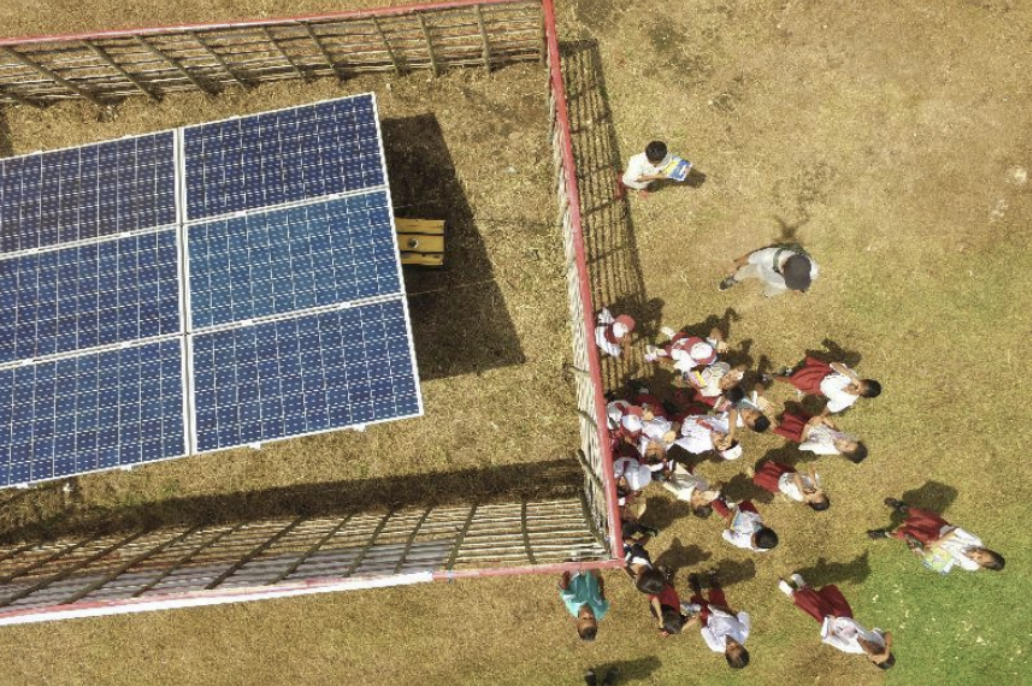 RESCO Sumba
RESCO Sumba Terang works to alleviate energy poverty. To date, they have electrified 34 schools and equipped them with solar charging outlets, set up solar powered kiosks that are also equipped with charging outlets, and installed several microgrids in villages in Sumba.
Read their Story